A couple of creative pattern collectors are collecting waffle canceled examples of the Martha Washington patterns created by the U.S. Mint. A few examples of the 1965 quarter and half dollar are known. With regard to the circa 2010-2 designs, the only examples known in collectors hands for these patterns are the unique examples illustrated below.

Among those presently known include:

1) 2012 ? 5 cent Martha pattern struck on a copper plated zinc planchet J2221




At least 2 are confirmed as illustrated. There are also others confirmed on a 60.5% Nickel, 32.5% Copper, 6.8% Iron planchet and another on a 77% Copper, 20% Nickel, 3% Manganese planchet that weighs 4.87 grams. These latter 2 may be more recent tests as the alloys noted are not among those listed during the original 2010-2 testing.

2) 1965 Martha quarter pattern struck on a cupro-nickel clad planchet J2116/P2082 and illustrated at the top of this page. Several examples are known. Please click on the thumbnail to see an enlargement.

3) 2011 Martha quarter pattern struck on a cupro-nickel clad planchet J2225 which is illustrated below.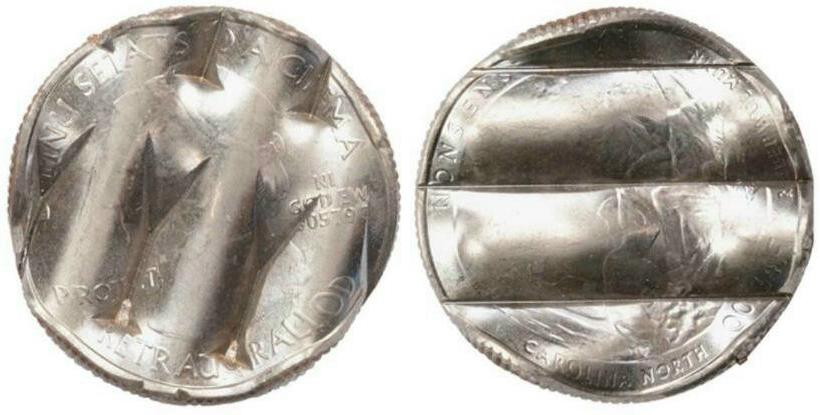 4) 1965 Martha Washington half dollar J2132/P2083 with several examples known.

Only time will tell if additional either waffle canceled or non-canceled pieces appear in the marketplace.

Photos courtesy of Heritage, Jon Sullivan and Mike Byers.